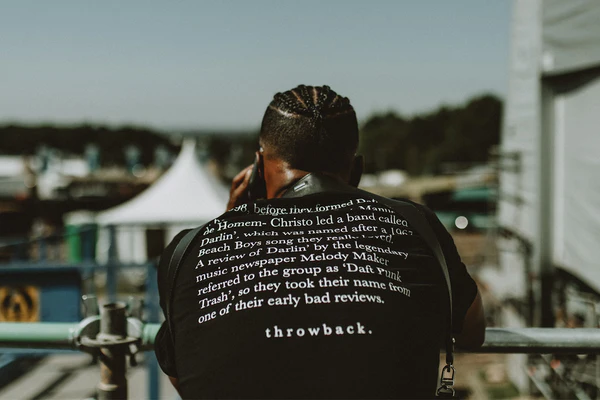 in the end all we have is our memories
Everybody could embrace or deny the past, convince themselves that has never used to be, hoping that will be back or never back again, but without past, there would be no present and will never be future.

Throwback. comes from the young entrapreneur's intuition Pasquale V. D'Avino. Year 1991, International Law student, already operating and fast-moving on fashion, communication strategy and music biz. Conceiving his upcoming premium luxury brand as a tribute to the most important thing in every human life: Memories.

Nothing's stronger than our memories, historical moments and living instants that remind us life's greatness.

P. tries to go through this, with his first "Clean" streetwear collection, consisting of sweaters, t-shirts and accessories.
 All the items are completely well-finished , totally Made in Italy, and distributed over 5 countries in the best dept. stores and street boutiques worldwide.

Iconic figures, tell stories about cult movies backgrounds, about legendary sports history moments, about eternal places or about artists who inspired generations and great men who changed the world vision with their actions and speechs.

The pictures selected, not very popular and restricted to the common knowledge, have been edited and transformed by the brilliant italian instagram artist "Gianpiero D'Alessandro", match with classical captions, telling an unknown story about that precise moment.
 Therefore, this is the real goal of the brand, acting like different from its competitors: "To liven up a simple photograph, using creative and artistic editing techniques, unveiling unknown news about impressed historical moments, intriguing final consumers."

Throwback.'s pay off, strongly convey the brand values: "In The End, All We have Is Our Memories".